Over the decades, Ford's F-Series has continued to pave the way with what a truck can truly offer. Now, it is set to make its latest step into the future with the addition of its newest model-the 2022 Ford F-150 Lightning.
Tow, haul, and enjoy a comfortable ride around Vancouver, Carson, Kalama, Kelso, and LA Center, WA, in this truck while never needing to fill up your vehicle with gas again! See what awaits in this electric truck below before it is set to arrive here at Vancouver Ford.
The Performance of the 2022 F-150 Lightning
---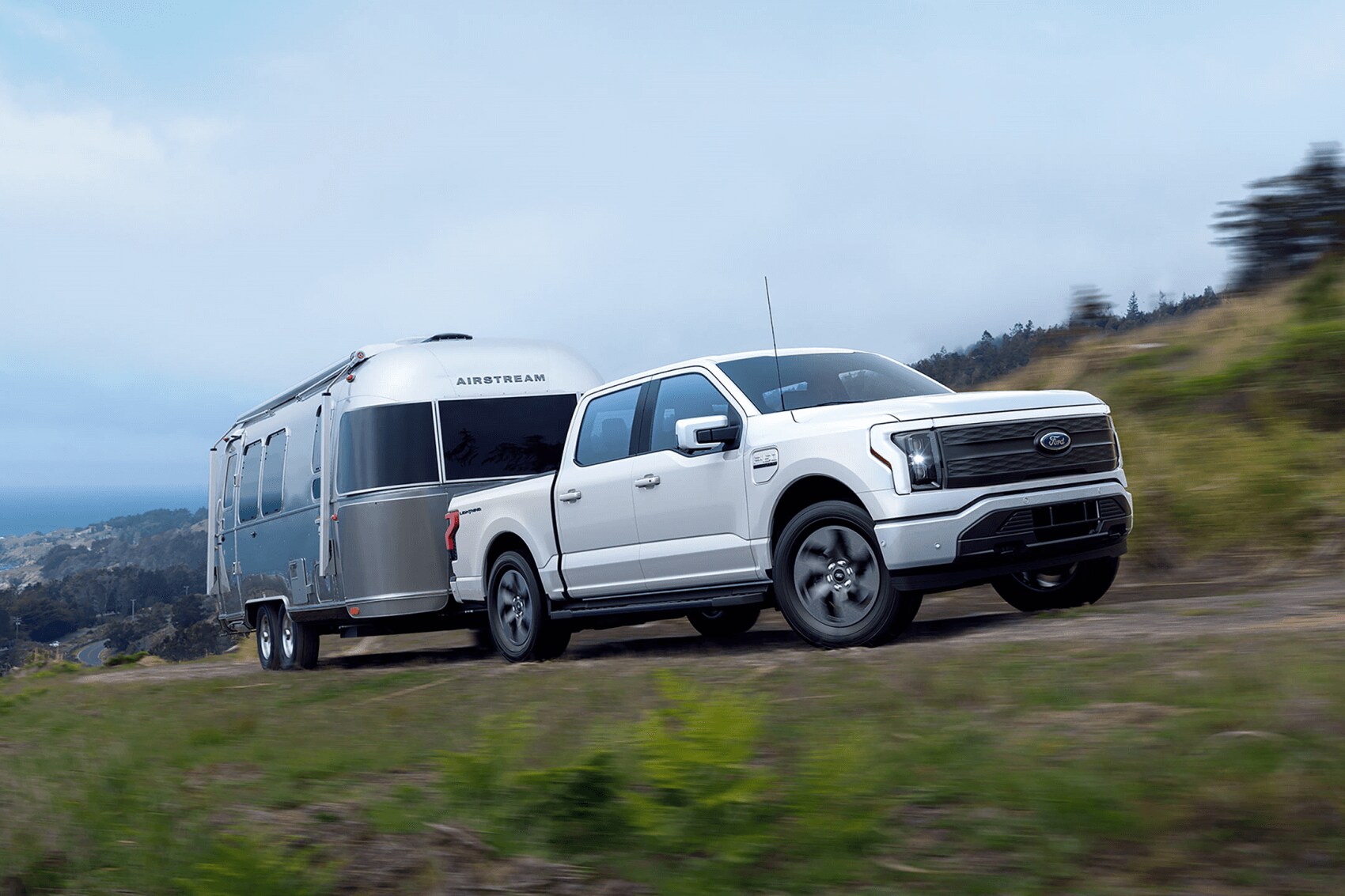 This truck still comes with the strong capabilities associated with other Ford trucks. It is set to tow a maximum of 10,000 pounds and also has the ability to carry a payload of up to 2,000 pounds when properly equipped. Instead of being powered by a traditional gas engine, though, it comes with two inboard electric motors powering the standard 4x4 system.
You'll get instant delivery of power to the wheels with this setup while also driving a car that emits no emissions. While others stop to fill up at the gas station, you can drive around for an EPA-estimated targeted range of 300 miles before having to charge your F-150 Lightning, which you can conveniently do at home and get a full battery overnight. The Ford Mobile Charger, too, makes it convenient for you to charge your truck while out on the road or on the job.
More Unique Aspects of the F-150 Lightning
---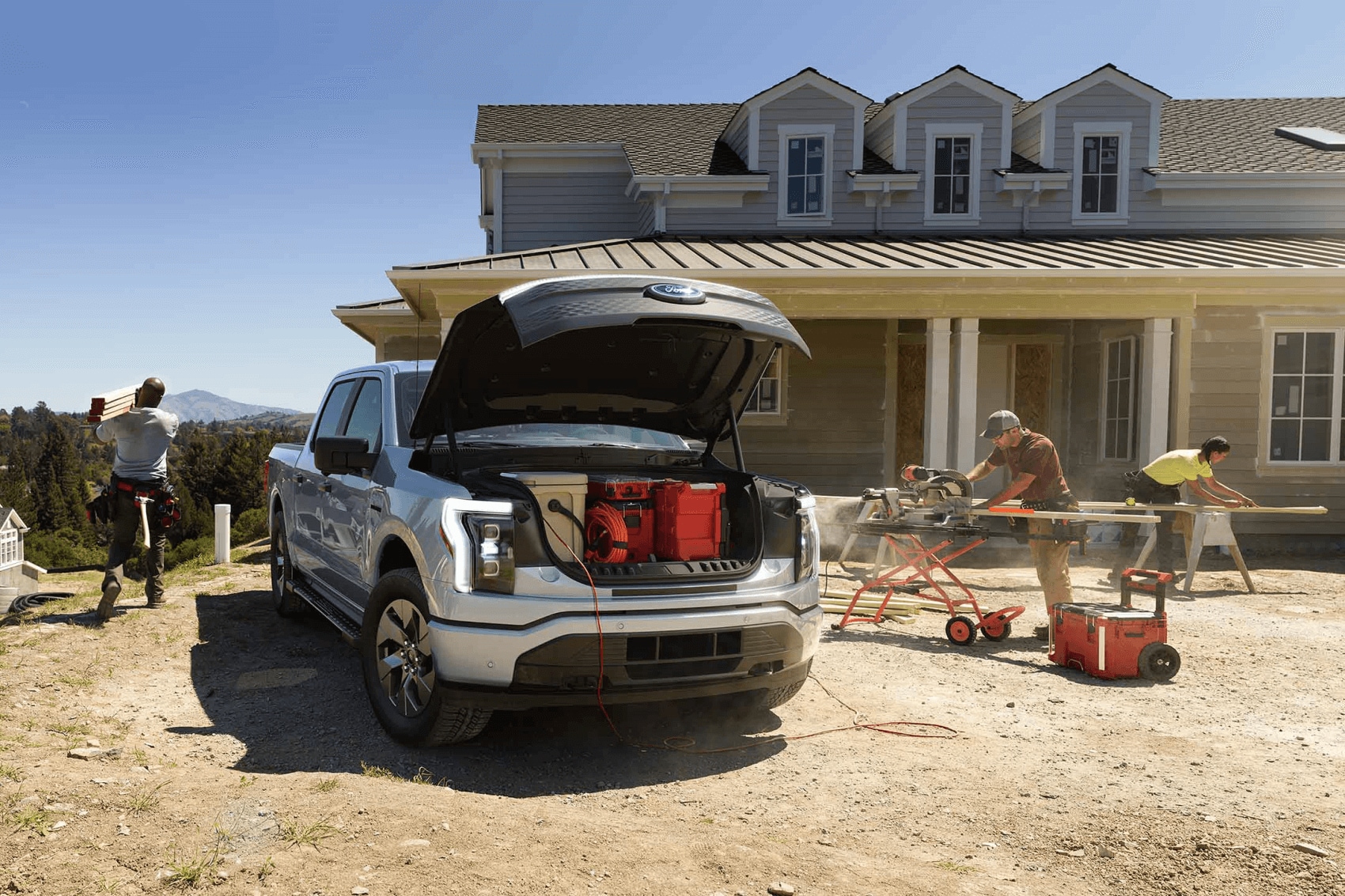 Being an all-electric truck, there is now no need to have an engine taking up all the room under the hood. Instead, the Ford F-150 Lightning uses that space to help increase your productivity and the overall versatility of this truck.
The Mega Power Frunk features four Pro Power Onboard 120-volt outlets, as well as USB ports. That means you can plug in everything from a TV and your laptop to your power tools, no matter where you are. This space can also be used for extra storage with over 14 cubic feet of cargo space inside the front trunk.
Beyond that, you can even use the power from your truck to light up your home when a storm knocks the power out. That is because with Ford Intelligent Backup Power, the F-150 Lightning acts just like a backup generator!
Full of the Latest Tech Features
---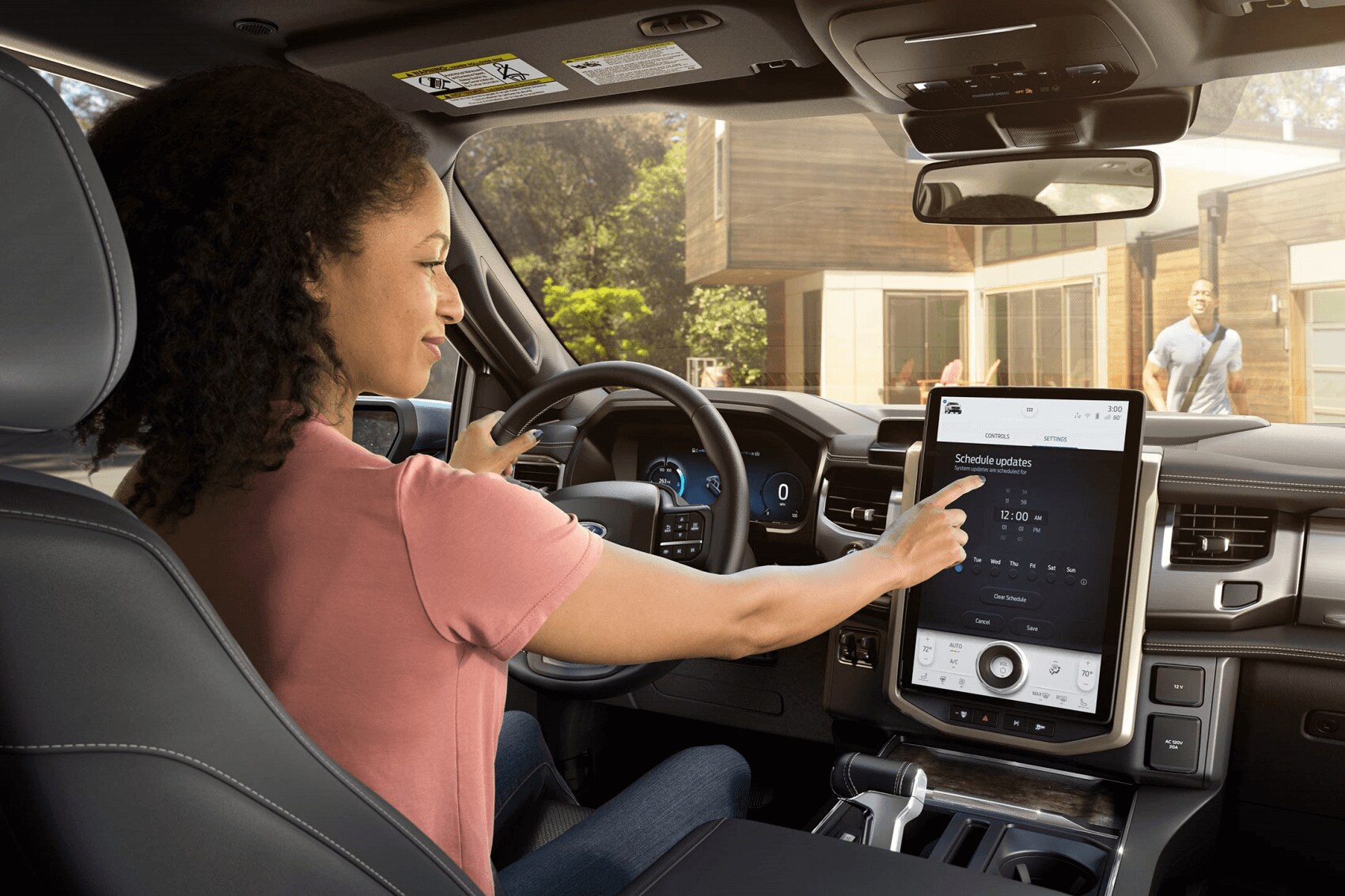 Another futuristic aspect of the Ford F-150 Lightning is all the technology features it has, many of which help make things even more convenient for you. Back up your trailer with ease, thanks to available Pro Trailer Backup Assist™. You can also access your favorite apps, entertainment options, navigation, and other cloud-based connectivity through the 15.5-inch touchscreen in the cabin.
You can even get an accurate look at how much range you have left, thanks to Intelligent Range, which can account for driving conditions such as the weather, if you are driving in the mountains, or towing equipment. Even use FordPass™ Power My Trip to plan ahead and find places where you can conveniently charge along your journey.   
Want to Find Out More About the F-150 Lightning?
Contact us at Vancouver Ford toady to learn more about the 2022 Ford F-150 Lightning. We can give you updates on when it is set to be released, so you can come test drive it once it arrives.
Ask how to reserve your 2022 Ford Lightning and get one step closer to cruising around Vancouver, Carson, Kalama, Kelso, and LA Center, Washington, in your new electric truck!